Every few kilometers a completely different landscape! This long cycle tour has it all: heath, woodland, farmland, rivers, canals, hills, polders, country estates, castles, churches, windmills, farms, bunkers, trenches etc.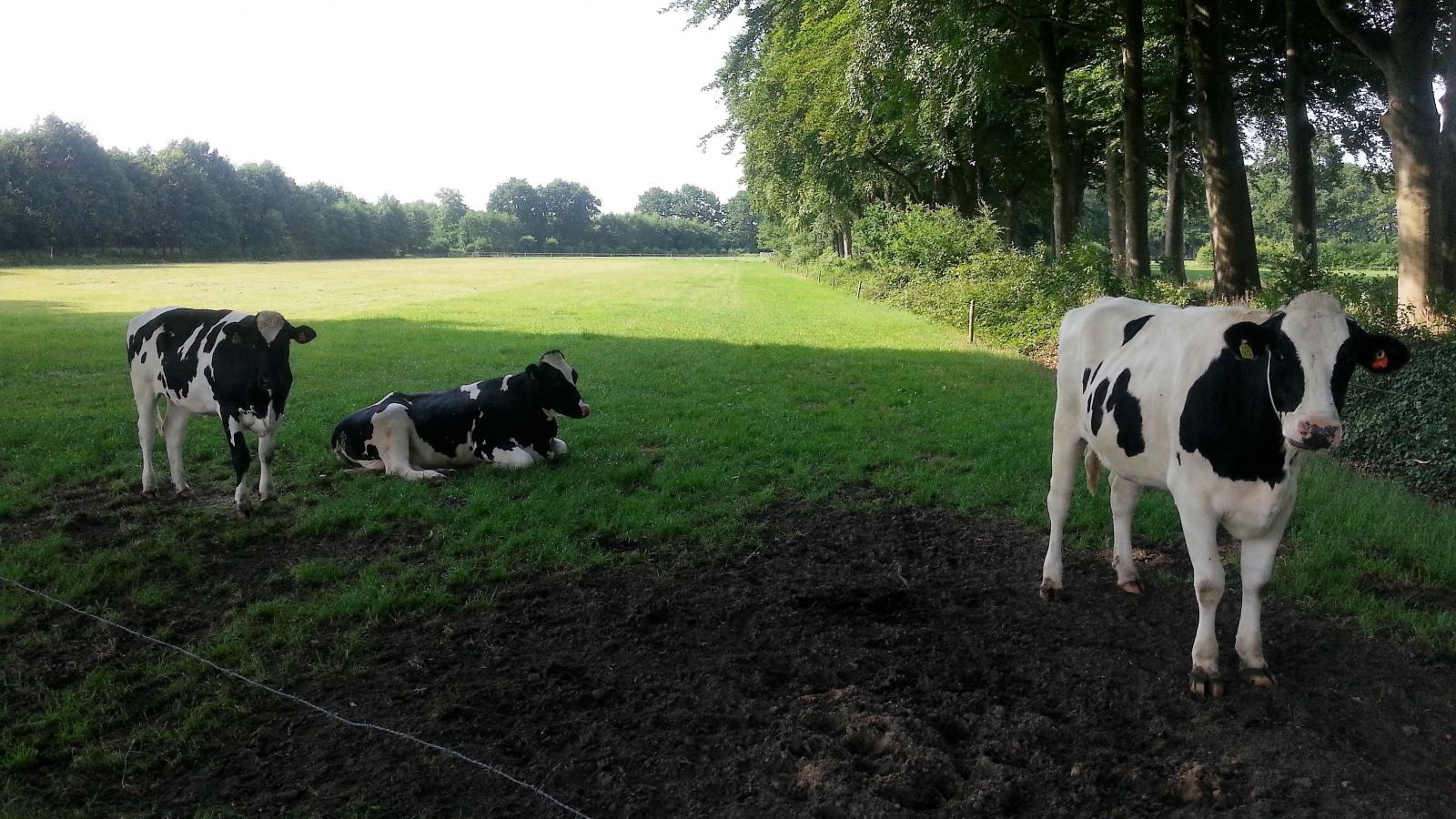 In the first part of our tour we cycle through heath, woodland and farmland to the lovely historic town Wijk bij Duurstede. We pass through Den Treek

and Sandenburg

country estates.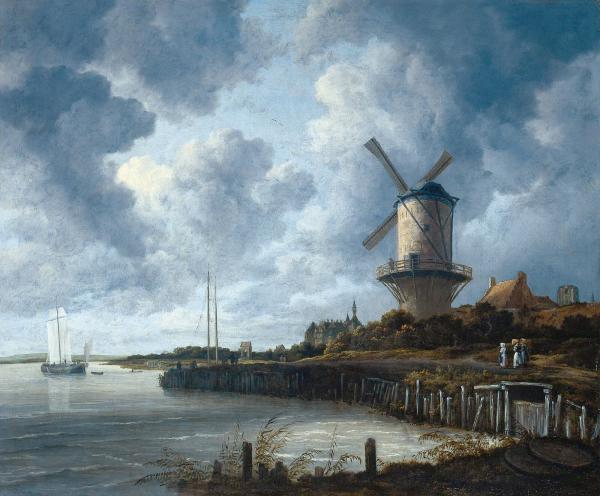 The famous painting by Jacob van Ruisdael depicts the windmill at Wijk bij Duurstede (1670). In front the river Lek, in the distance Kasteel Duurstede

(Duurstede Castle) and on the right Saint John's Church.

Today Wijk bij Duurstede is a compact town where the paintings landmarks are still present. A gravel cycle path takes us around Duurstede Castle, nowadays a beautiful ruin used as a site for weddings and special occasions. Saint John's Church now called "de Grote Kerk" (the Big Church) has a characteristic flat rooftop tower. Money ran out and there wasn't enough to make the tower higher and erect a spire. Ruisdaels windmill was destroyed in 1672. The fantastic windmill Rijn en Lek

we see today also dates from the 17th century. We are able to cycle through the windmill which is a great place for taking holiday photographs. It is the only drive-through windmill in the world!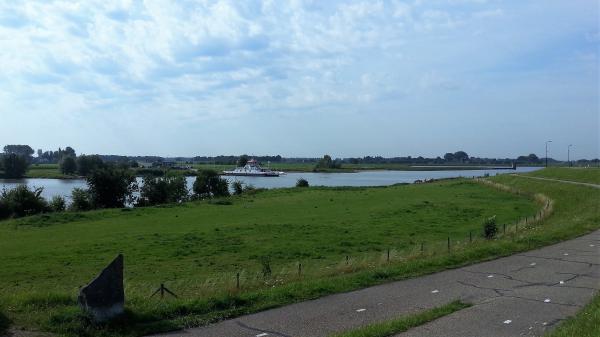 At Wijk bij Duurstede the river
Rijn

(Rhine) branches into the Lek and the Kromme Rijn (Crooked Rhine). We cycle on top of the river dike along the Rhine to Amerongen. Amerongen is a small picturesque village with cobbled streets which also has a beautiful castle (
Kasteel Amerongen

), windmill

and church. Leaving Amerongen behind, we cycle across the
Amerongse Berg

- at only 68m the highest point in the Utrecht Provence.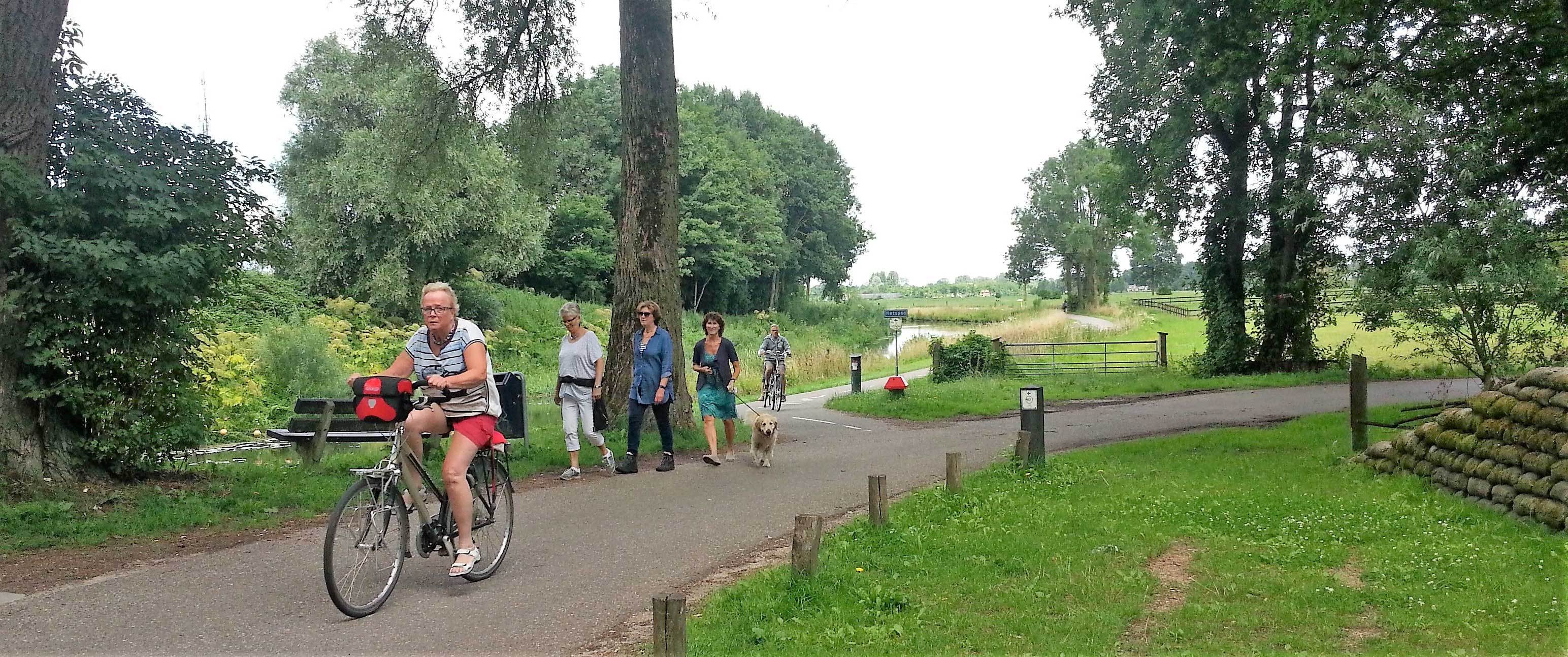 The last part takes us along the
Valleikanaal

(Valley Canal) back to Amersfoort. The Valleikanaal was part of the
Grebbelinie

an 18th century defence system against foreign armies based on flooding large parts of the country. In 1939 the Grebbe line was once again fortified against a German attack on the Netherlands. In recent years the defence works have been reconstructed to make them more visible.
This tour includes
This tour does not include